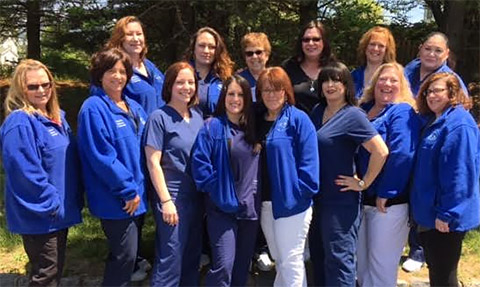 Office Staff
At Ophthalmic Physicians of Monmouth, we have many departments staffed by our friendly, educated and caring team whose goal it is to successfully help all of our patients fulfill their eye care needs. With over 16 years' ophthalmology experience, our Office Manager is able to assist all departments and team members in offering our patients the best care and treatment available.
Our office consists of the following individual departments, each offering a specialty to our patients:
Front Desk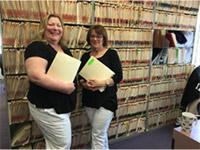 Our smiling and friendly front desk staff will greet you as you enter our office. They will assist you with scheduling an appointment that fits your busy lifestyle. They will also inform you regarding the requirements of your insurance, such as the need for referrals. Whether you come into our office or call on the phone, our front desk staff will be able to answer your questions and resolve your concerns or will put you in touch with the appropriate knowledgeable team member who can best assist you.
Ophthalmic Team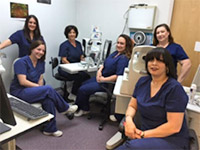 Our friendly and knowledgeable ophthalmic techs assist our doctors in obtaining patient histories and performing visual acuity testing, as well as with any other tests or procedures required during your office visit. Their expertise will help to make your visit through our entire office an easy process.
Surgery Center
In our surgery center, our nurses and Surgical Coordinator will help meet your surgical needs while assuring you of a comfortable, secure and pleasant experience in our care.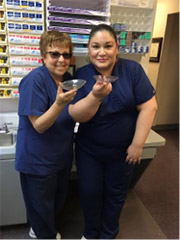 Contact Lens Department
Our two contact lens techs help make your transition to contacts an eye-opening experience with their sensitive touch. They assist our doctors to properly fit and instruct you in the use and care of your lenses.
Billing Department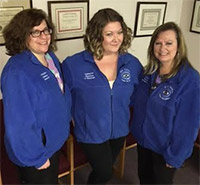 In our billing department, our caring and informative billing clerks are always available to answer your questions regarding claims we have submitted to insurance on your behalf. They are also happy to answer any questions you may have concerning payment for your visit to our office.

Back to Top